Rihanna's new Hairstyle :/ changes blonde locks for a darker look that is shaved on one side
Posted by : Faith Kel
Monday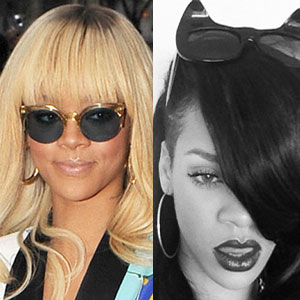 Rihanna
is rocking a new look just in time for spring.
her sported hairstyles ranging from jet-black pixie cuts to fiery red bobs, ditched her most recent .
Check out more pics on the jump..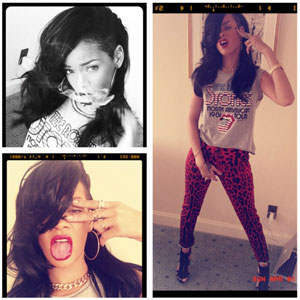 Rihanna gave fans a glimpse of the new 'do via Twitter Saturday, uploading several pics on her Instagram.
While this certainly isn't the first time the starlet has sported a shaved style, or gone from light to dark, we want to know....what do you think of Rihanna's latest follicle fun times?