Really! Angelina Jolie and Brad Pitt finally engaged?!
Posted by : Faith Kel
Saturday, 14 April 2012
Brad Pitt's rep has confirmed that he and Angelina Jolie have finally taken the next step toward tying the knot
Pitt has put a custom-made ring on Jolie after roughly seven years, three adoptions and two pregnancies together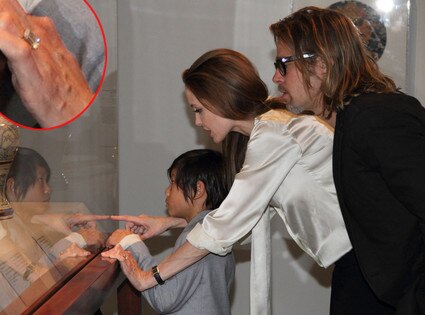 Earlier this week, the actress was spotted wearing a massive rock on her ring finger when she and longtime love Brad, along with their 8-year-old son, Pax, checked out a private viewing of the Chinese galleries at the Los Angeles County Museum of Art.